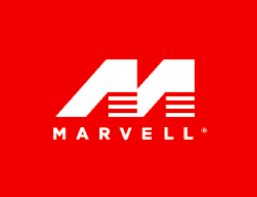 Larch Networks Ltd joins development with Marvell – the leading fabless semiconductor company that ships over one billion chips a year.
In order to meet the explosive demand for intelligent switching solutions, cooperation between merchant silicon and software vendors is playing a very important role in the complex development process. The close relationship between Marvell and Larch is a perfect example of how two companies have brought together best-in-class hardware and software to create a powerful model that enables data and telecom manufacturers to quickly and efficiently integrate IP routing into their next generation products.
Larch Networks Ltd is enabling Marvell to offer their OEM customers and system vendors the full-featured routing software solution with additional, customer oriented network add-ons and features. The core of Larch's software offering is delivering the most up-to-date advanced features and product functionality, to support the specific needs of telecom and datacom system vendors.
High-performance IP routing systems require a significant investment in software protocol development, product integration and validation, which in the past has slowed product time to market. Now, with Larch's expertise, datacom and telecom equipment vendors can design and release advanced networking equipment, providing wire-speed IP-routing, Quality of Service (QoS) and traffic prioritization to support emerging voice and data application services, while meeting their engineering schedules and significantly reducing time-to-market.
Major networking vendors are already incorporating the integrated Larch's software based on Marvell's ROS in their upcoming next-generation systems.

Larch partners with Network Critical to further advance packet broker solution for developing markets.