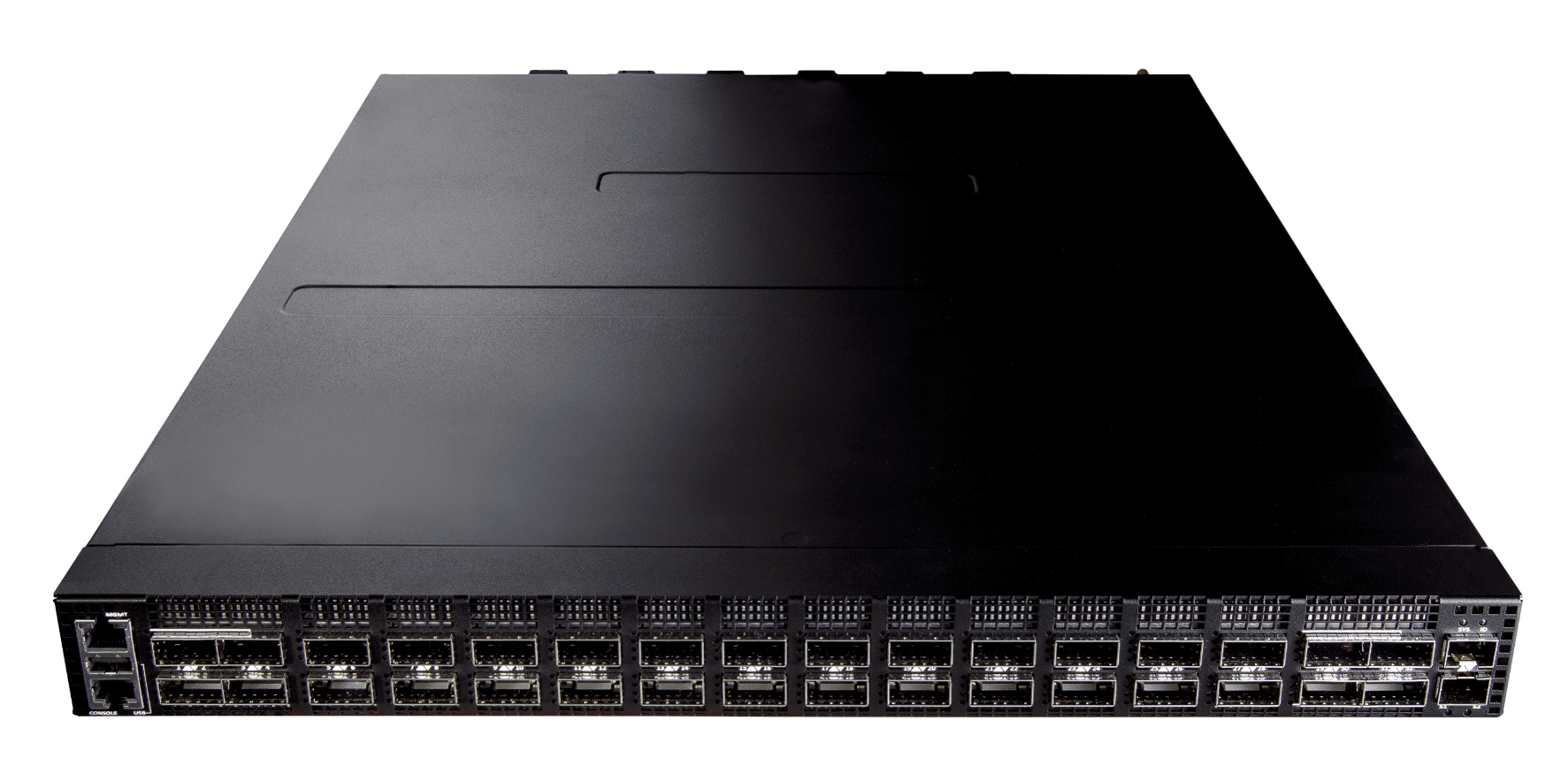 Hardware Performance
Fully non-blocking 12.8Tb switch capacity
Forwarding Rate of over 1050Mpps
Packet buffer 16MB
Line-rate across all ports
1GbE/10GbE/25GbE/40GbE/100GbE support
Management
Web UI via HTTPS/HTML5,
CLI via SSH/RS-232,
SNMP v1/v2c/v3
MTBF
> 582,692 hours
Interfaces
32x400Gbps QSFP56-DD*
2х10GbE ports: SFP+ port
OOB: 1x 10/100/1000 Mbps Eth RJ-45
1х 10/100/1000Base-T port: RJ45 port.
USB A 2.0, UART console
Configuration
MAC : MARVELL/98CX8580
Memory: DDR4 16G
Fan Tray
6 (5+1 redundant) hot swappable
Air Flow: 36.78 CFM / MIN. 32.85CFM
Rated Speed: 23000/22500 RPM
Size and Weight
Dim: (W x D x H) 440 x 570 x 44 mm
Mounting: Surface or 19" rack (1U)
Weight: 13,5kg
Electrical
Power Consumption: 1238W MAX
2 PSU 1600W (1+1 redundant) Hot swappable
Compliance
UL/CSA, cUL, CB, CCC
ORAMA X400 is a high port high speed high density Packet Broker with 32 QSFP56-DD 400Gpbs ports visibility enabling users to interconnect different network protection and monitoring tools quickly and easily.

Every port support QSFP single density modules that would allow 400Gbps QSFP56, 200Gbps QSFP56 or 100Gbps QSFP28, as well as breakout cables with 8×1/10/25/56Gbps or 2x100Gbps connections.
Aggregate, Filter and Load Balance core network traffic across existing and future tool portfolio
Non-blocking architecture, Line Rate System Throughput of 12.8 Tbps

Flexible traffic filtering
L2: MAC, VLAN, MPLS, Ethertype
L3: IPv4, IPv6, DSCP, Protocol
L4: Port, Custom Fields
Comprehensive management
Configure and manage the entire system through the easy-to-use web interface and SNMP monitoring support
Traffic aggregation
Aggregate traffic from multiple TAP modules to the backplane for aggregation, regeneration or filtering
Scalable architecture
Scalable to 80 ports of 1/10/25G ports with support for 40 and 100G ports. Non-blocking architecture, Line Rate System Throughput 2 Tbps
Traffic Load Balancing
Session Aware Load Balancing by IP address, protocol, port, MAC address or other parameters.
Reliability
Dual Hot swap power supplies and fans for greater resilience
Tunneling support (optional)
Tunnel Termination/De-Encapsulation ERSPAN, GRE and VxLAN
Port Tagging (optional)
Custom P-Tag functionality enables complex traffic processing workflows
Packet Slicing (optional)
Truncate packets at a particular byte to remove payloads and reduce appliance workload and storage requirements.
Protocol Header stripping (optional)
Remove any tunneling protocol to obtain the un-tunneled traffic for further (filtering) processing, such as GRE, GTP(U/C), RTP, VN-Tag, MPLS.