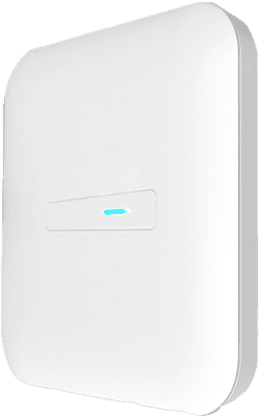 The LN-290Q is a high-performance, high-speed indoor 11ac 1200Mbps dual-band base station. It uses a professional industrial-grade Qualcomm chip to provide 2.4GHz and dual 5.8GHz wireless services, with 1 Gigabit WAN/LAN port, the highest wireless speed can reach 1200Mbps, the wireless environment is cleaner, the wireless access is more stable, the wireless access users are more, and the wireless rate is faster, which is the wireless of the, Airport, hotel, campus, Smart city and other crowd-intensive environments. Access provides a good solution.
The PCB 2.4G and 5G WIFI are equipped with two independent signal amplifiers (PAs) and LNAs, Built-in 5dBi antenna. The wireless coverage radius is up to 100 meters, and the wireless coverage distance is farther. And enhanced intelligent channel analysis and automatic selection of optimal channels, reducing interference and delay, and providing a stable wireless network signal.
In addition, LN-290Q supports IEEE 802.3at standard PoE, which can realize 80-100 meters network cable power supply.
LN-290Q supports MU-MIMO (Multi-User Multiple Input Multiple Output) technology of Wave2, supports 8 spatial streams, 160MHz channel bandwidth and 256QAM modulation technology, and the transmission rate is greatly improved.