Network Packet Brokers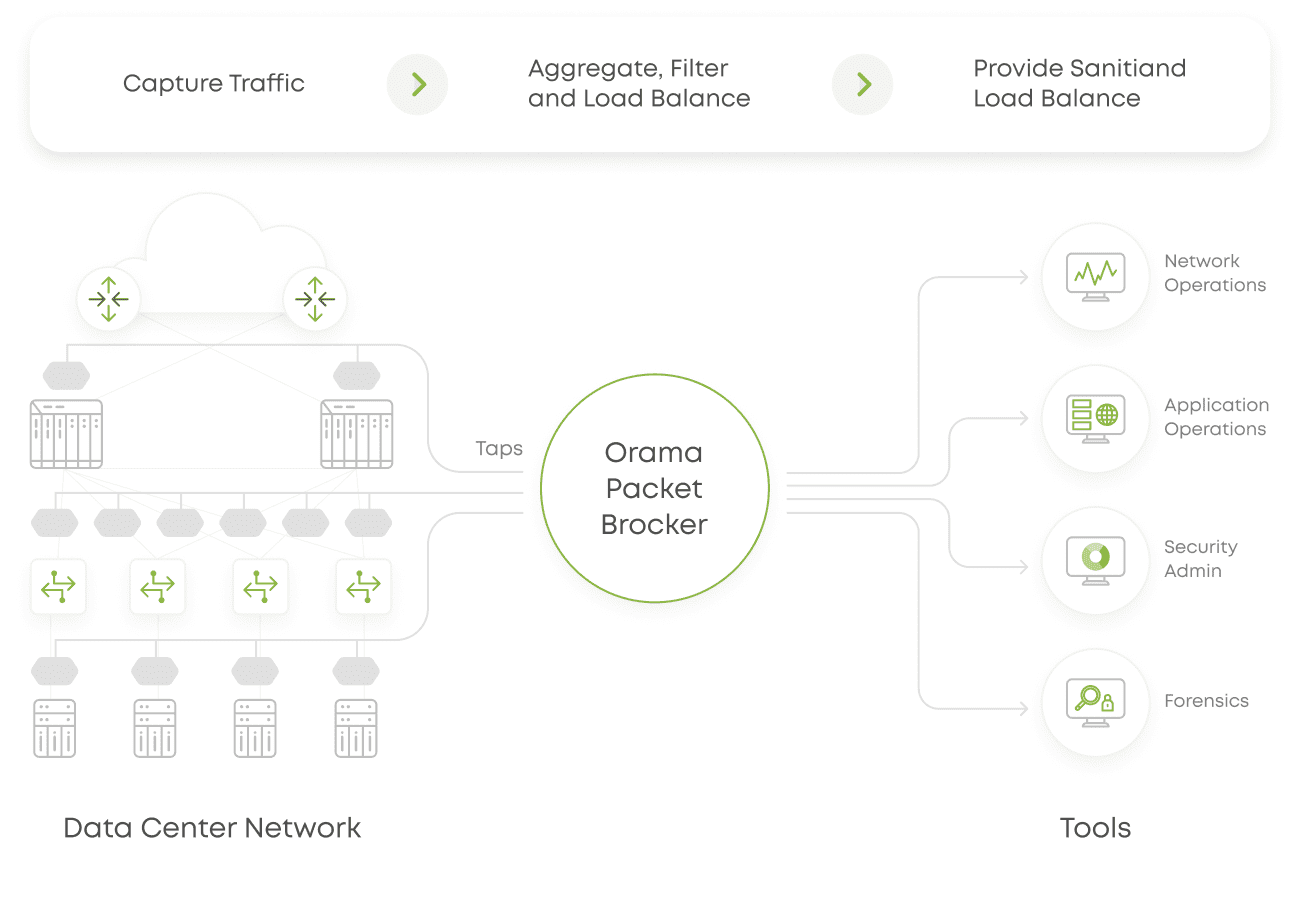 Packet Brokers from Larch Networks is the next-generation network visibility solution. They deliver robustness and flexibility that meets the ever-evolving needs of the data center. X25N and X400 devices bridge the gap between todays ultra-high-speed networks and existing management, monitoring and security tools. In addition to server-ready high-speed connectivity for the security and monitoring tools, these Packet Brokers also feature rich traffic manager that can process and prepare the network traffic for the analysis.
KEY FEATURES
Zero packet loss with total traffic capture.
Load-Balance traffic to multiple monitoring and analysis tools
Aggregate traffic from multiple Network TAPs or SPAN ports
Application layer visibility allows for efficient packet processing on individual L7 protocols
Filter traffic, ensuring that security and monitoring tools see all the data they need
Smart rule optimization engine calculates all filter rule interaction automatically

HIGHLIGHTS
Aggregate, Filter and Load Balance core network traffic across existing and future tool portfolio
Non-blocking architecture, Line Rate System Throughput from 2 Tbps to 12.8 Tbps
Session Aware Load Balancing by IP address, protocol, port, VLAN, MAC address or other parameters
Maximizes visibility and efficiency for monitoring and security tools
Hot swap power supplies and fans for greater resilience
Packaged in a compact single RU chassis both the Orama X25N and Orama X400 offer immediate value for today and an efficient path to the inevitable changes of tomorrow. The fastest processing, highest density, most flexible combination of port speeds and simple management make Orama X25N and Orama X400 best choice for complete network visibility. Your speed, your scale, your network.